Bharatiya Sanskriti Shiromani Sri Rao Vijay Prakash Singhji graced the inauguration ceremony of the newly built Maharishi Dayanand Adarsh Vidya Bhavan at Daria near Chandigarh on Sunday, March 7, 2021 with chanting of Vedic Mantras and performance of haven conducted by Acharya Sandipany Giri Shastri. The other leading persons who performed the inauguration were the secretary DAV college committee, New Delhi, Sh. Ravinder Talwar, Sarpanch Gurpreet Singh Happy, eminent litterateur Prem Vij, President of Vidya Dham USA Dr. Sarita Mehta and director of Gandhi Smark Bhavan Dr. Devraj Tyagi.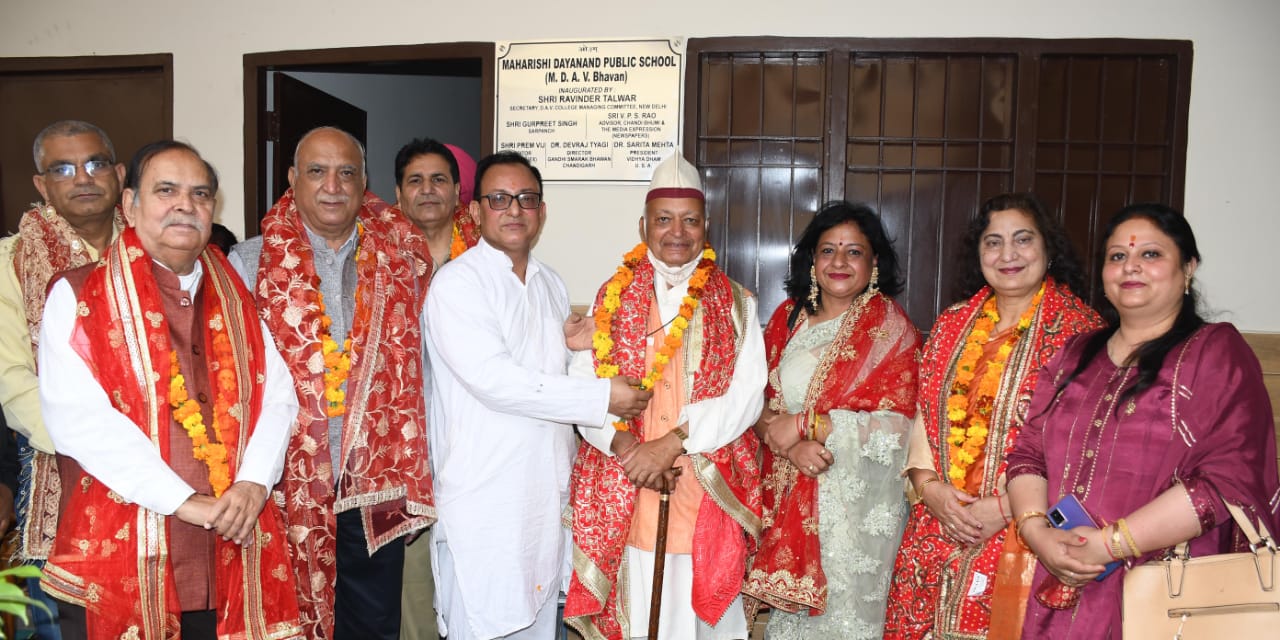 They blessed the Principal, Dr. Vinod Kumar, Wishing his laudable endeavor and a bright future.
Sri Rao, while discussing the merits of the Indian education system and unparalleled researches carried out by the Indian Rishis, interacted with those present and removed doubts relating to certain issues.
Other notable persons, who attended the function included, Rajesh Sharma, Advocate Sukhbir, Sunil Gupta, Sarvan, Babita Kaliya, S.K Jain, Punit, Shashank Bhatt, Anju Sharma, Madhu Sharma, Sunita Sharma, Neelam, Monika, Preet, Ashwani Sharma, Chitrendra Kumar, Shrikant, Rajeev Sachdeva and Pradeep Sharma.